Seal rings
PEEK CA30 rings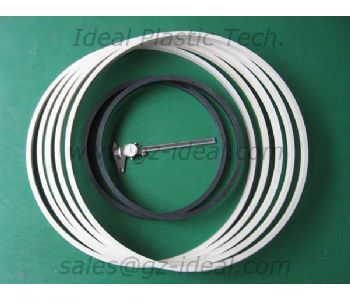 There are many kinds of seals-O rings, U rings, X rings, Y rings, Guide rings, guide sleeve, support ring, pressure ring, snap ring, circlip.
The rubber seals usually made from NBR, RP, FKM, ACM, MVQ, EPDM, they are High temperature resistance, weather resistance, ozone and chemical media resistance, widely used in Metallurgy, electric power , electrical products, food machinery.

The plastic seals like PPS, PEEK, PTFE, PVDF, PFA, PCTFE, PU, POM, PA, PU, have Good chemical stability, heat resistance, cold resistance, oil, water, gas, chemicals and other media resistance high mechanical strength, high pressure resistance, wear resistance, low coefficient of friction, good self-lubricating, widely used in the fields of Metallurgy, petrochemical, engineering machinery, light industrial machinery.